Photoshop Actions help you to easily repeat a series of steps in Photoshop, to recreate an effect. You can make your own Photoshop Actions but, crucially, you can also find hundreds of incredible actions online that others have made. This is where things get really interesting!
In this post, we're featuring our pick of the best Photoshop actions — some free, and others that cost a few dollars. Each of them can help kick-start your next piece of design work or photomanipulation into something super-creative!
This free HDR Photoshop action allows you to instantly give your photos an authentic HDR-like look to make the photos look more professional. This action will be quite useful for enhancing photos taken in outdoor and natural light conditions, especially including photos taken with smartphones.
This bundle includes 5 professional Photoshop actions for skin retouching and enhancing skin tone. The free versions of the pack include actions for skin airbrushing, brightening eyes, redness reducing, and much more.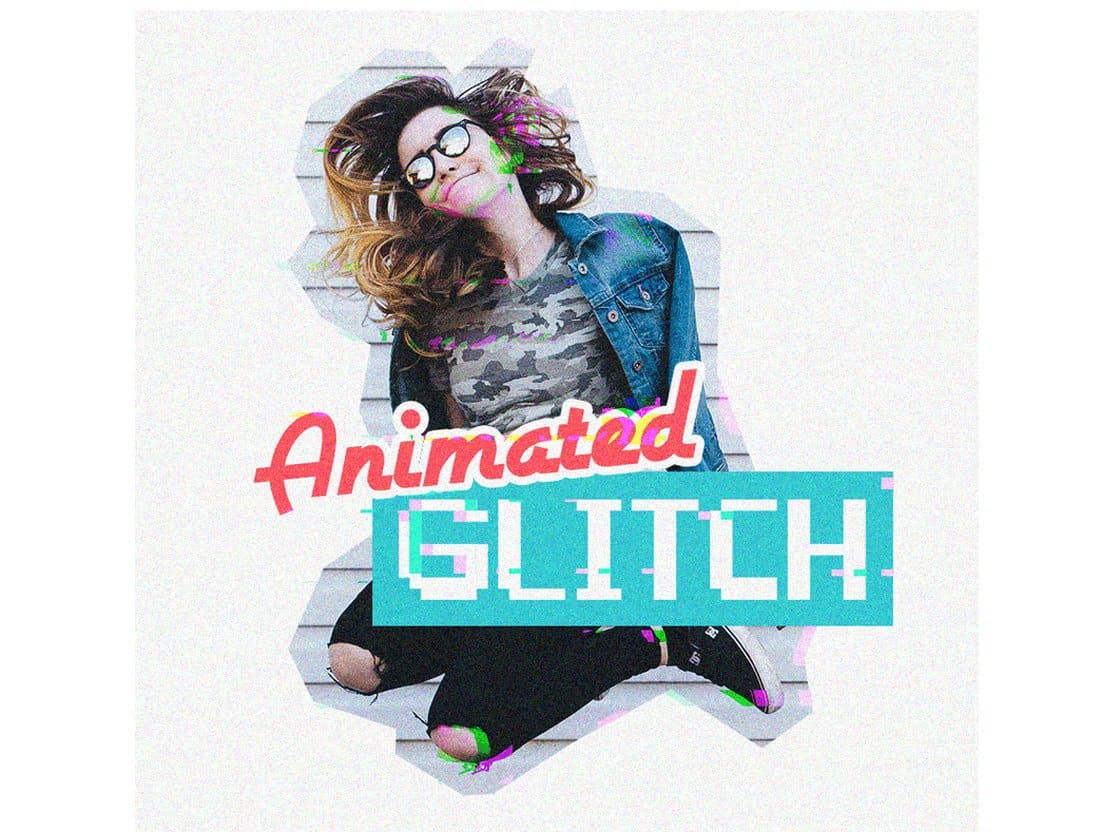 A unique Photoshop action that allows you to turn your photos into an animated GIF with a glitching effect. It's perfect for creating unique animated graphics for businesses and promotions to attract attention.
The retro-themed glitch effect is quite popular in poster and graphic designs. This free Photoshop action lets you create that same effect instantly with just a few clicks. It includes a PSD file and a pattern file you can grab for free to create the effect.
This unique black and white Photoshop action auto-adjusts the contrast of your photos to make your landscape and outdoor photos look more amazing with a gritty look and feel.
Add a cool speeding effect to your static images using this creative Photoshop action. It's perfect for making even the most boring photos come alive. The action features the speeding effect in 4 directions.
Using the depth of field effect to create a miniature look is a popular technique used by landscape photographers. This Photoshop action allows you to create that same effect with just a few clicks.
The duotone effect is quite popular in poster and banner design. It's also a great effect for creating unique portraits as well. This bundle comes with 45 duotone Photoshop actions you can use to instantly create duotone effects by yourself.
Price: Envato Elements Subscription
Inspired by Instagram filters, this set of Photoshop actions feature 50 different effects for not only adding colorful effects to your photos but also for optimizing them without much effort.
Price: Envato Elements Subscription
Give your movie posters, event flyers, and portrait photos a groovy retro effect using this Photoshop action and it will give a classic 80s themed look to your designs. The final effect is fully-layered as well, which means you'll be able to edit the effect however you like. It's compatible with Photoshop CS3 and above.
Pixelated graphics are quite popular in video game and movie-themed designs. This Photoshop action will help you achieve that same old-school 8-bit pixelated look with just one-click. The action comes with 25 different pixel design effects and works on any type of image or graphic. You can also edit the effect to adjust its intensity as well.